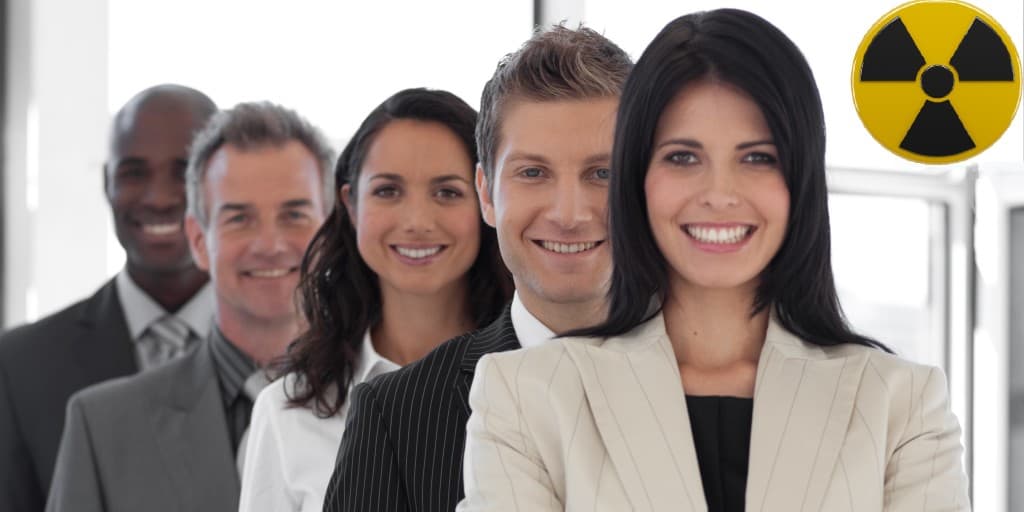 Course objective: To provide fundamental knowledge required to work safely with or in the vicinity of radiation sources and help you meet Canadian Nuclear Safety Commission's expected requirements.
What you will learn:
What is radiation;
How radiation interacts with matter;
What are the possible heath effects from exposure to radiation;
How to protect yourself from radiation exposure in your workplace;
Radiation protection regulations and regulatory bodies.
Who should take the course: Individuals who work in environments where radiation is used as well as anybody who is interested in the Radiation Safety in the workplace.
Course format: Online learning.
Course length: 4 modules of approximately 2 hours and test.
Price: $155 per user (save up to 90% with our multi user discount policy)
Certificate: At the end of the program you will receive a Personal Certificate from the Radiation Safety Institute of Canada.
Course Outline
1. Radiation and Radioactivity
This first module introduces radiation and radioactivity, and lays the foundation to better understand the subsequent topics.
In this session we will discuss:
 The structure of matter;
 What radiation is and why some atoms are radioactive;
 Two of the defining properties of radiation;
 Ionizing versus non-ionizing radiation;
 Three main types of nuclear radiation.
2. Biological and Health Effects of Exposure to Radiation
The second module describes the biological and health effects of exposure to radiation, from both chronic exposures to low doses of radiation, to acute exposures to high doses.
In this session, we will:
Introduce what a radiation dose is and 3 different dose concepts;
This will help us understand the biological and health effects of radiation exposure;
We will then discuss how this exposure damages the DNA;
And can cause cell mutation which can lead to cancer;
Finally, we will go over hereditary and somatic effects of radiation exposure.
3. Workplace Radiation Safety
The third module outlines radiation protection measures and workplace radiation safety procedures.
In this session, we will discuss:
Radiation exposure and the golden rule of radiation protection "ALARA";
External radiation exposure that describes the three radiation protection principles; measurement, contamination and prevention of external radiation exposure;
We will discuss internal radiation exposure – how it can enter into the body, how to measure internal exposure and the steps you can take to prevent it;
Finally, we will introduce nuclear gauges and its safety.
 4. Radiation Protection Regulations
The last module outlines the important sections of the Canadian Nuclear Safety Commission's Radiation Protection Regulations.
In this last module, we will be discussing:
Regulations on radiation protection program;
Action level;
Obligation as a NEW;
How to calculate annual limit on intake;
Dose limits and what to do if dose has exceeded its limit;
Labeling and posting of radiation signs.