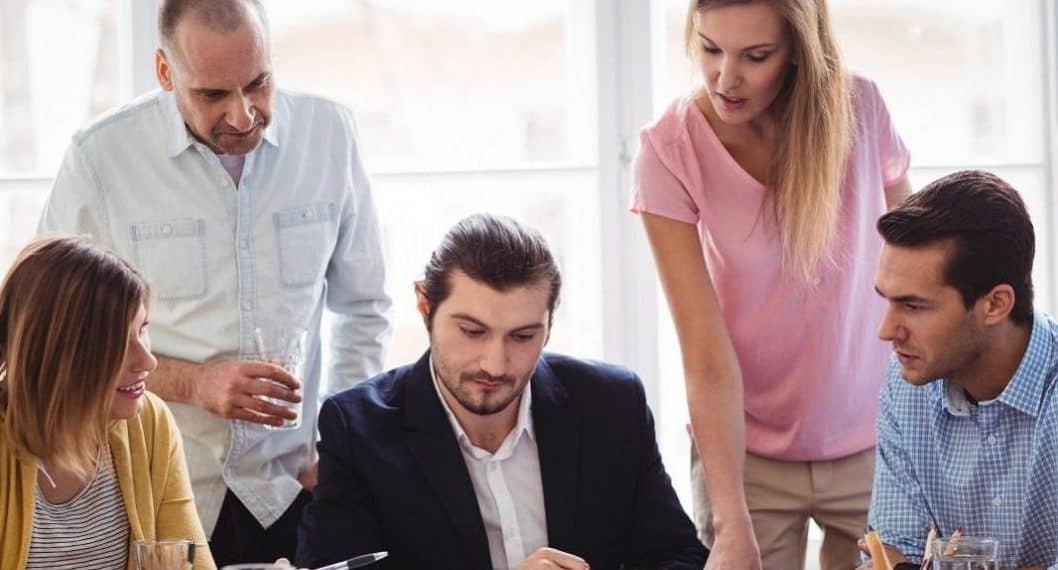 Root Cause Analysis Execution is a comprehensive five (5) day training program in performing effective causal analysis, based on the universal Phoenix Method™. It is designed to train participants in application of proven practical analysis tools used to determine the contributing factors of an event and to identify appropriate corrective actions, with the end goal of significantly reducing the probability of event recurrence.
This course is intended for: Individuals responsible for performing root cause analysis in high-hazard industries/ high reliability organizations and related sectors such as the mining, construction, chemical and petro-chemical industries, transportation, medical, waste handling/collecting, nuclear power, radiation protection, work protection, radioactive material and fuel handling (all classes), manufacturing/ production facilities, laboratories, defense, among many others.
Program Benefits
The course will give you more than just a certificate: you will learn to properly execute root cause analysis to significantly reduce negative event frequency, secure safer operations through corrective actions, retain customer and public trust, and address regulators' and management concerns with effective reporting and corrective actions.
Causal Analysis Work Products
The course engages selected root cause reports for the participants to assess and evaluate. Example root case reports are pre-determined through discussion between the participants and the instructor.
Course Instructors
Each instructor has over 30 years direct experience in high-hazard industry, advanced and related degrees, and has earned rigorous professional certifications through examination. As well, each instructor is regularly engaged in leading or advising root cause teams investigating significant events in the power industry, petro-chemical, manufacturing, mining, electrical, construction, supplier, drilling, fabrication, decommissioning, transportation, nuclear power and other high hazard sectors. Course Instructors: Dr. Michael D. Quinn and others.
About the Root Cause Method
"If the pain is describable, the Phoenix Method is applicable"
The Phoenix™ Method is a business-oriented, consequence-focused, significance-driven investigation process successfully applied for over 20 years in high hazard/ high reliability organizations and industries with a strong desire to avoid repeating mistakes and to prevent serious accidents or events from recurring. The Phoenix Method, has been utilized to evaluate any event for which the adverse consequences can be defined – if the pain is describable, the Phoenix Method is applicable.
Method's Advantages
The Phoenix™ Method is logically based.
The Phoenix™ Method does not require a trademark expert or consultant dependence.
The Phoenix™ Method does not engage proprietary software.
The Phoenix™ Method is applicable to any describable event in any industry.
Application and Clients
The Phoenix Method has been used to analyze the causes of accidents and substandard results in the following applications:
Hardware and Physical Equipment and Components
Personnel, Organizational, & Programmatic Applications
Selected Organizations where the Phoenix Method has been Engaged
Atomic Energy Canada Limited (AECL)
Bruce Nuclear Generating Station
Chicago Bridge & Iron
General Electric
Los Alamos National Laboratory – KSL
Louisiana Workforce Commission (Louisiana Department of Labor)
Mitsubishi Heavy Industries/ Mitsubishi Nuclear Energy Services
Tennessee Valley Authority
U.S. Nuclear Regulatory Commission (U.S. NRC) U.S. Department of Energy (several sites)
Vermont Department of Public Service/ Vermont Yankee
Westinghouse Electric -PaR
How You Learn
You learn through in-class face-to-face instruction, active discussion, daily assignments, group and team exercises and a final exam. The learning experience is set apart from any root cause course you have taken. This is supplemented with tailored causal analysis work books, entailing the training manual, copies of all slides, and sample root cause reports.
CLASS SIZE: 12-16 participants KNOWLEDGE CONVEYANCE: Instructor-led Seminar, Individual and Group/ Team Exercises, engaging Terminal and Enabling Objectives, and a final, graded Assessment. PRE-REQUISITES: Previous causal analysis training and experience helpful, however not necessary.
Subjects Covered
Participants will engage in:
Planning, organizing, and controlling a root cause assessment effort.
Selecting systematic methodologies to determine the root and contributing causes.
Learning and applying the tools to determine depth of the root cause evaluation needed to bound the significance of the problem.
Determining the role of prior occurrences and their setup factors, and how they fit into a causal analysis.
Developing extent of condition and extent of cause analyses of the event.
Assessing safety culture contribution to the problem.
Drawing inferences, making conclusions, and demonstrating linkage among the factors and the event or incident.
Developing SMART corrective action(s) specified for the identified root/ contributing causes.
Learning and applying effective ways to convey how corrective actions are appropriately prioritized with consideration of risk significance and regulatory compliance.
Developing quantitative or qualitative measures of success to determine the expected effectiveness of the corrective actions to significantly reduce the probability of the same or similar event from occurring.
Course Location
Toronto: National Education Center Location 100 Sheppard Ave E, Suite 760 Toronto, ON M2N 6N5
Accommodation Hotel Novotel Toronto North York is pleased to offer a $15 discount off the daily rate for our course participants. The hotel is located at 3 Park Home Ave, North York, ON M2N 6L3. It is only a short 15-minute walk away from our office where Toronto courses are held. Please call (416) 733-29292 or go online to book your room. Please note, proof of your registration will be required upon hotel check-in.
Root Cause Analysis Execution not for you?
Contact us at 1 (800) 263 5803 or (416) 650 9090 to check availability for this course.
February 9, 2018




8:00 am - 5:00 pm