Board of Directors
The Radiation Safety Institute of Canada is a self-governing organization. Overall authority and responsibility rest with its Board of Directors.  The Directors are chosen for their good sense, practiced judgment and broad experience and are elected independently from the business, academic, legal, health care and other communities and from labour, industry and government. The Board of Governors is an independent body. It is also, by policy, a multi-partite body. The Board seeks and maintains representation from the three traditional sectors of industry, government and labour. To this traditional triumvirate is added a fourth group of independent, knowledgeable and experienced people who support the Institute's mission
Member of the board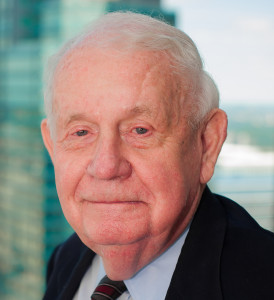 Tim Armstrong, QC, O.ONT, T.E. Armstrong Consulting – Chair of the Board
Tim Armstrong, Q.C., has practiced law in the private and public sectors since 1960. He joined the Ontario public service in 1974 as Chair of the Ontario Labour Relations Board, served as Deputy Minister of Labour, from 1976 to 1986, was appointed Ontario's Agent General in Tokyo for the Asia Pacific Region by Premier Peterson (1986-1990) was selected Deputy Minister of Industry, Trade and Technology by Bob Rae, 1991-1992,
following which he has held a number of positions, including Canadian Chair of the Japan Bank for International Cooperation (1996-2010) and a public member of the  Federal Patented Medicine Prices Review Board (2002-2012). In 1995, he received the Order of Ontario.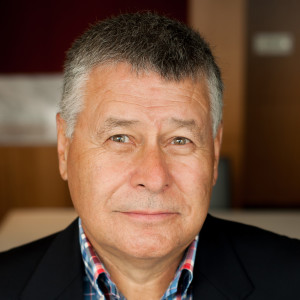 John Beaucage, MBA, Wasauksing First Nation
In October 2004, John Beaucage was elected as Grand Council Chief to serve the 42-member First Nations of the Anishinabek Nation. John was re-elected in 2006, by acclamation, a rare occurrence in the history of one of Canada's oldest First Nation, political organizations.
Prior to his election as Grand Council Chief, Beaucage was the elected Chief of Wasauksing First Nation and served in that capacity for four consecutive terms. Beaucage is a graduate of the University of Western Ontario with a combined degree in English and economics, and he has done post-graduate work in First Nation planning at the University of British Columbia. He also was the recipient of a Honourary Doctor of Letters from Nipissing University in the 2009 Convocation. An economist by education, Beaucage worked for the Canada Mortgage and Housing Corporation (CMHC) for over 15 years in Ottawa, Thunder Bay, Toronto, Regina and Saint John, New Brunswick. After leaving CMHC on 1989 he and his wife started a number of successful businesses in retail and in property development and management. Grand Council Chief Beaucage played an instrumental role in the First Ministers' Meeting which took place in Kelowna, BC in November of 2005. Leading up to the First Ministers' Meeting, Beaucage served as the Co-chair for First Ministers' Working Groups for both Housing and Relationships. In May of 2008, Beaucage was appointed Chairperson of the First Nations Market Housing Fund. The $300 million Fund was first announced in Budget 2007 and is a new and innovative way to give First Nations citizens the opportunity to own their homes on reserve. Since leaving his position as Grand Council Chief, Beaucage now serves on a number of boards and is working on developing green energy projects with several First Nations across the country. He has also has been involved as a mediator with land disputes and was appointed as Special Advisor to the Minister of Children & Youth Services, which resulted in a much publicized report on the state of native child welfare in Ontario. Eyaabay (his traditional name) is a Pipe Carrier from the Bear Clan. A citizen of Wasauksing First Nation, he was raised on the Shawanaga First Nation and has extended family in Nipissing, Curve Lake and Moose Deer Point First Nations. John and his wife Bonnie have been married for 43 years and have four children and eleven grandchildren.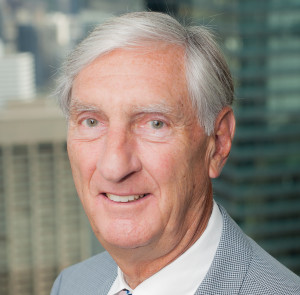 Arnold Cader, BComm, LLB, President, The Delphi Corporation – Vice Chair of the Finance & Audit Committee
Since graduation from University of Toronto's faculties of Business and Law, Arnie Cader has been involved with the development, structuring, restructuring, growth and management of a diverse range of private and public Canadian
and International companies.  Arnie brings years of legal, business and financial experience to any venture. He has advised businesses, trusts, estates, and non-profit organizations in fields as varied as automotive, steel, real estate and mental health and addiction.  Arnie started practicing law with the Toronto firm of Goodmans in 1968, and served as managing partner of the firm from 1976 until the time he left in 1979.  His practice encompassed all aspects of business and corporate law, including securities, taxation, mergers and acquisitions and both private and public debt and equity financings. In 1979 Arnie left the practice of law and joined Four Seasons Hotels and Resorts, then a small private company, where he served as a Director, Partner, and Executive Vice President.  As well as having primary responsibility for the company's financial affairs, he was instrumental in its growth and expansion as an international luxury hotel development and management corporation into major cities in the US, Europe and the Far East.  Arnie's culminating contribution to Four Seasons was the negotiation of a public financing of the company in Europe and Canada and the listing of its shares on the Toronto and Montreal stock Exchanges. After leaving Four Seasons in 1986, Arnie formed his own investment and consulting firm called "The Delphi Corporation".  Through this private company he has spent the last 28 years providing services in family advisory, investment, real estate, hotel and business consulting.  In addition, he has also been instrumental as an entrepreneur in the development of new business ventures and has served as a director and chairman of several private and public companies.  He has held several trusteeships, executorships, and directorships with family trusts and estates, and in this capacity has assumed responsibilities for structuring and restructuring the holdings of a number of prominent families, as well as assuming executive management decision-making responsibility for their businesses and investments. He was also one of the developers of "Lora Bay", a luxury golf course and residential community development on the south shore of Georgian Bay in the Town of the Blue Mountains. One of his most significant contributions to the Community was being the Co-Founder and first Chairman of the Clark Institute of Psychiatry Foundation in 1988, now known as the Centre for Addiction and Mental Health ("CAMH") Foundation.  He continues to serve on the boards of several private corporations, and Charitable and Not-For-Profit Organizations.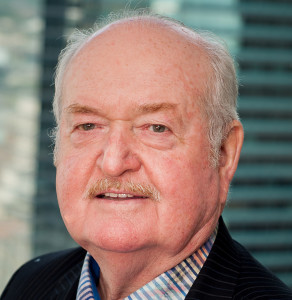 Patrick Dillon, Business Manager and Secretary Treasurer, Building and Construction Trades' Council of Ontario
Patrick J. Dillon is the Business Manager and Secretary Treasurer of the Provincial Building & Construction Trades Council of Ontario; a position he has held since January of 1997. Patrick began his career in the construction industry as an apprentice electrician 
in 1961 and became a journeyperson in 1966. Following 18 years of experience in the construction industry, he was elected Business Manager of Hamilton Local 105 of the International Brotherhood of Electrical Workers (IBEW). In 1991, he was elected Executive Chairman of the IBEW Construction Council of Ontario. Patrick is also a member of the Greater Toronto Civic Action Alliance where he joins other civic leaders in addressing the GTHA's issues and challenges moving forward. Mr. Dillon sits on a number of construction industry boards, including those of the Ontario Construction Secretariat (OCS), BuildForce Canada, the Workers' Arts and Heritage Centre and the De Novo Treatment Centre. In July 2012, the Minister of Training Colleges and Universities presented Mr. Dillon with the Queen Elizabeth II Diamond Jubilee Medal, in recognition of "outstanding contributions to the Province of Ontario and the people of Canada." In his hometown of Hamilton, Mr. Dillon is an avid curler and golfer. He is married with two children and three grandchildren.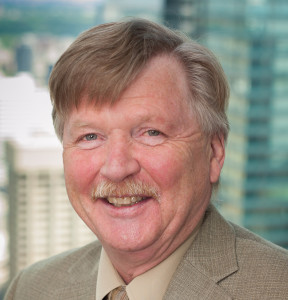 Steve Hunt, Director, District 3, United Steel Workers
Stephen Hunt was named Director of USW District 3 in April 2004.  A miner and union member his entire working life, Hunt became a Steelworker in 1973 and was appointed as a staff representative in 1984. In 1995, he became District 3 Education, Health, Safety and Environment Coordinator.
Hunt has served on numerous national, provincial and international bodies concerning workplace health and safety issues, and served for six years as the lone workers' representative on the BC Workers' Compensation Board.
In 2004, he led the USW merger with the Industrial, Wood and Allied Workers of Canada, which made the USW the largest forest workers union in Canada.  In 2005 he co-chaired a Steelworkers Forest Fatalities Summit that reviewed the industry's safety record and made recommendations for improvements. He spearheaded the union's Stop the Killing campaign, which in 2006 successfully pushed for an investigation by the Canadian Auditor General, who issued a report in 2008 that was critical of the government's safety measures.
Hunt has been involved in negotiations with companies in the copper, coal, potash and forest products industries. In 2007, he chaired negotiations for over 8,000 woodworkers. He holds a charter director designation from DeGroote Business School at McMaster University and the Conference Board of Canada. He lives in Steveston, British Columbia.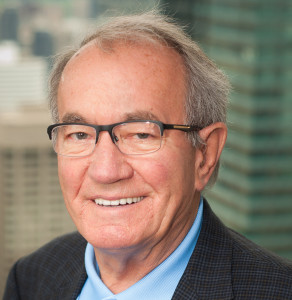 Buzz Hargrove, Executive Director of Centre for Labour Management Relations (CLMR) Ryerson University
Buzz Hargrove, OC, is the former National President of the Canadian Auto Workers trade union. He is currently serving as a Distinguished Visiting Professor at Ryerson University's Ted Rogers School of Management.
Hargrove first became involved in the automotive sector as a line worker for the Chrysler assembly plant in Windsor, Ontario. He succeeded Bob White as president of the CAW in 1992. On July 8, 2008, he announced his intention to retire, before he turned 65, in September 2008. In 1998, Hargrove co-authored the book Labour of Love: The Fight to Create a More Humane Canada with Wayne Skene. Also in 1998, Brock University honoured him with a Doctorate of Laws degree. He has received honorary doctorates from the University of Windsor in 2003, from Wilfrid Laurier University in 2004, from the University of New Brunswick in 2008, and from Queen's University in 2009. In 2008, he was made an Officer of the Order of Canada.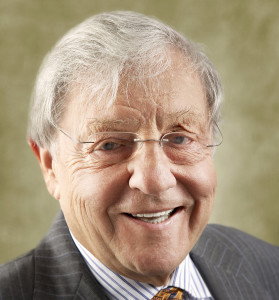 The Honourable R. Roy McMurty, OC, O.ONT, QC, Counsel, Hull and Hull LLP
The Honourable R. Roy McMurtry, Q.C., has a long-standing record of public and community service. McMurtry practiced law as a trial counsel for 17 years before being elected to the Ontario legislature in 1975. Upon election, he was appointed to the Cabinet of Premier William G. Davis as the Attorney General of Ontario,
a position he held until 1985. As Attorney General, he oversaw important reforms to Ontario's justice system including bilingualism in the courts, multiculturalism and family law reform. He took an active part in the negotiations that led to the repatriation of the Canadian Constitution and the creation of the Canadian Charter of Rights and Freedoms. During that period he also served for four years as the Solicitor General for Ontario.
In 1985, McMurtry was appointed Canada's High Commissioner to Great Britain, a post which he held until late 1988. In 1991 he was appointed Associate Chief Justice of the Superior Court in Ontario and then Chief Justice of that court in 1994. In February 1996 he was appointed Chief Justice of Ontario, a capacity in which he served for over 11 years until May 30, 2007. McMurtry was selected as a recipient of the Order of Ontario in 2007 and an Officer of the Order of Canada in 2009. He has been the chancellor for York University since 2008.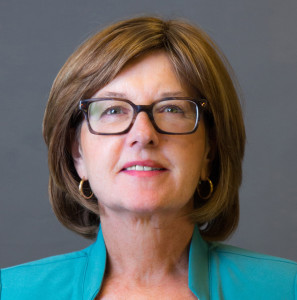 Cindy Morton, Chief Executive Officer of Canadian Partnership Against Cancer, Toronto, Ontario
Ms. Cynthia Morton has been the Chief Executive Officer of Canadian Partnership Against Cancer Corporation since July 24, 2017. Prior to joining Canadian Partnership Against Cancer Corporation, Ms. Morton served as the Chief Executive Officer of eHealth Ontario since September 2014 until 2017. 
She served as a Senior-Vice President and General Counsel of the Workplace Safety and Insurance Board. She was responsible for implementing an electronic health record system for the province of Ontario. Ms. Morton has an extensive background in the Ontario public service and served as a Deputy Minister of the Ministry of Labour and Health Promotion. She served as Deputy Minister of the ministries of Attorney General, Education and Labour in British Columbia. Ms. Morton is a lawyer by training and practiced law. Ms. Morton is a Graduate of Osgoode Hall Law School.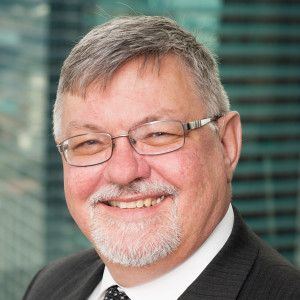 Victor V Pakalnis, MEng, MBA, PEng, President and CEO, Mirarco Mining Innovation Laurentian University, Kingston, Ontario
Vic Pakalnis earned a Bachelor of Engineering Degree in Mining Engineering and a Master of Engineering Degree from McGill University in 1972 and 1976 respectively.
In 1994, he obtained a Master of Business Administration from Queen's University.
Prior to joining the Government of Ontario in 1978, he worked at Kerr Addison Mines, Inco Ltd , Iron Ore Company of Canada and Falconbridge Nickel Mines Ltd.,  At the later company , he served as their Senior Ground Control Engineer .
At the Ontario Ministry of Labour, Vic worked as Chief Mining Engineer , Provincial Director of Mining and Industrial Programs and as Regional Director, Eastern Ontario. He was lead Operations Director for Human Resources and responsible for recruiting and training over 200 new inspectors. In 2007-8 he was appointed   the Ontario Public Service Amethyst Fellow in Public Policy, School of Policy Studies at Queen's University teaching courses in the MPA, MIR and Mining Engineering: policy implementation, project management, occupational health and safety. He has over 32 years of experience in public administration.
He is the author of a number of papers on subjects such as: mine research and innovation , safety, and  public policy.  He chaired the tri-partite provincial inquiry into Health and Safety in the Pulp and Paper Industry.  In 1995, he co-led the Early Wins Team within the Internal Administration Restructuring Project.  This project was charged with reducing the cost of administration within the Ontario Public Service by $300M.  He was one of the founding members and Chair of Ontario's Provincial Interministerial Council. In 2010, he was elected President of the 88,000 member Ontario Public Service Quarter Century Club. He has appeared on radio and television:  CNN, BNN, CBC and CTV as a commentator on health and safety issues, in particular the Chilean Mine Rescue Operation in 2010.  He writes for and serves on the editorial board of Canadian Government Executive.
Vic is a member of the Association of Professional Engineers of Ontario , the Society of Mining Engineers , the Canadian Institute for Mining and Metallurgy  and the Institute of Public Administration of Canada. He serves on the Boards of the Radiation Safety Institute of Canada and Minerva Canada which promotes the introduction of occupational health and safety in schools of business and engineering. In 2007 he received Ontario's prestigious Amethyst Award for Excellence in Public Service. In 2014 he received the Minerva Educational Award of Honor.
In 2009 Vic was appointed Kinross Professor in Mining and Sustainability at the Robert M. Buchan Department of Mining at Queen's University, Kingston, Ontario. He taught  undergraduate and graduate level courses in the faculty of engineering and applied science. His research interest are in mining technology , safety, public policy ,and  aboriginal  access to engineering . He was appointed President and CEO , MIRARCO on July1, 2012 . On November 1, 2015 he was appointed Associate Vice-President LMIT ( Laurentian Mining Innovation Technology).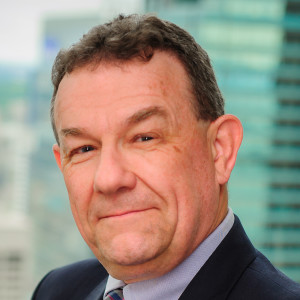 John Perquin, Assistant to the International Secretary-Treasurer, United Steel Workers
Labour Co-Chair of the Ontario Mining Health Safety and Prevention Review, January 2014 – June 2015.  (MHSPR was set up to perform a thorough review of Ontario's mining industry and to provide the Ontario Minister of Labour with a report containing recommendations to make the mining industry safer and healthier for its workforce.)
– Member of the Board of Directors of the Occupational Health Clinics for Ontario Workers Inc., 1992 – 1996.
– Member of the Board of Directors of the Workers Health & Safety Centre, 1992 – 1996.
– Member of the Council of Ontario Sectoral Health & Safety Organizations, 1994 – 1996.
(COSHSO was an organization set up to oversee joint initiatives in health and safety training between labour and management organizations in Ontario.)
– Member of the Joint Steering Committee on Hazardous Substances and its Biomedical Surveillance Task Force, 1992 – 1996.
(The JSCHS and the BMSTF were committees appointed by the Ontario Minister of Labour with a directive to arrive at a consensus between labour and management in Ontario and to give advice to the Minister about: permissible exposure levels for regulated chemicals and substances; new regulations relating to workplace monitoring; new regulations relating to the provision of medical monitoring as well as the protocols for such monitoring programs.)
– Labour Co-Chair of Small Business Advisory Committee established through the Ontario Workplace Health and Safety Agency, 1993 – 1996.
(The SBAC was a joint labour and management committee appointed by the Ontario Minister of Labour to give advice to the Minister with respect to health and safety regulations for Ontario's small business sector.)
– Alternate member of the Ontario Mining Legislative Review Committee, 1992 – 1996.
(The MLRC is a joint labour and management committee appointed by the Ontario Minister of Labour to give advice to the Minister with respect to health and safety regulations for the Ontario mining industry.)
– Member of Green Industry Ministerial Advisory Committee, 1993 – 1994.
(GIMAC was a tripartite committee appointed by the Ontario Minister of Environment and Energy to give advice on Green Industry Technology issues.  Its report was published in November 1994.)
– Member of Ontario Premier's Labour and Management Advisory Council Secretariat to study Workers' Compensation Reform, 1993.
– Participated as a member in the Governor General's Canadian Study Conference, June 1991.
(The GGCSC is a multi-partite structure established to provide opportunities for Canada's potential future leaders to share occupational and life experiences and thought processes with each other, over a 21 day period of intense interaction in various regional settings throughout Canada.)
– Author and/or co-author and/or instructor of numerous worker education materials on occupational health and safety as well as other topics.
– Author and/or co-author of various briefs and submissions to government agencies.
– Negotiator in workplace contract negotiations.
– Representative of workers and families at various Public Tribunals and Coroner's Inquests.
International:
– Canadian Delegate to the International Labour Organization meeting to develop an International Standard for Health and Safety in the Mines, June 1994.
– Canadian Delegate to the International Labour Organization reconvened meeting to complete the development of an International Standard for Health and Safety in the Mines, June 1995.
– Member of the Mine Safety and Health Research Advisory Committee, 1998 – 2003.
(MSHRAC is a Federal Advisory Committee that gives advice on mining safety and health research matters to the US Government through NIOSH – National Institute for Occupational Safety and Health.)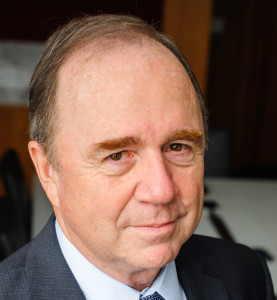 Frank Saunders, Vice-President, Nuclear Oversight and Regulatory Affairs, Bruce Power
Frank began his career in the nuclear industry with Ontario Hydro, where he held a variety of management positions.  This included experience in a number of disciplines including engineering, operations, quality assurance, safety and inspection.
He completed his time with Ontario Hydro Nuclear with four years of organizing and performing nuclear plant safety evaluations on behalf of Ontario Hydro and the Institute of Nuclear Power Operations (INPO). In this role, he performed inspections of North American and international plants. After 13 years with Ontario Hydro Nuclear, Frank moved to McMaster University as Manager, McMaster Nuclear Reactor. Subsequently, he took up the position of Director of Nuclear Operations and Facilities where, as senior nuclear operating authority, he oversaw operations at McMaster's Nuclear Reactor, Accelerator Facility, Nuclear Research Building Laboratories and support facilities. In 2001, Frank returned to the Bruce site with the launch of Bruce Power as Vice President Safety and Environment. Since 2001, he has held senior positions in a variety of areas including safety, environment, security, regulatory relations and oversight. Frank is particularly proud of Bruce Power's strong reputation in these areas and the opportunity he had to play a role in this. Prior to his more than 25 years in the nuclear industry, Frank served 12 years in the Canadian Armed Forces as a Land Ordnance Engineer. Currently, Frank holds the position of Vice President of Nuclear Oversight and Regulatory Affairs with Bruce Power.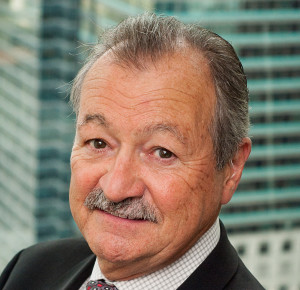 Dave Shier, President, Canadian Nuclear Workers Council (CNWC)
Dave has worked in the electrical power industry in Canada for the past 50 years.  He commenced his work in the Electrical Power Industry as a Generating Plant Operator in the sixties for Ontario Hydro. Progressed through the Operator classifications.
I have worked in the electrical power industry in Canada for the past 50 years. Commenced work in the Electrical Power Industry as a Generating Plant Operator in the sixties for Ontario Hydro. Progressed through the Operator classifications. Became a Union Steward in 1974. From 1974 to 1987 was active as an elected Union representative being involved with a wide range of Union activities internally and externally to the local Union. In 1987 was selected to a Staff Position with the local. Has served in a variety of positions within the local and in 1999 was appointed to his current position as Staff Officer Nuclear. Over the years have been involved with Bargaining, Organizing, Training, Health & Safety and most other areas of a Union organization. Served as a Board of Director on the Electrical & Utilities Safety Association of Ontario from 2003 to 2010 & still serves on the Radiation Safety Institute of Canada Board. Has and still serves as an alternate board member for the Canadian Nuclear Association. Represents the PWU on Canadian Labour Congress and Ontario Federation of Labour Committees. In 1993 was elected as President of the Canadian Nuclear Workers Council. In 2004 was elected as President of the International Nuclear Workers' Unions' Network based in Geneva Switzerland. Have many friends in the Labour Movement across the world. Has one adult son and lives with his wife an hour North of Toronto. Power Plant Operator – 1965 – 1987 On completing formal schooling entered a training program to become a power plant operator. This was with Ontario Hydro which was the public power company in the province of Ontario, Canada. Training consisted of company and external training courses as well as on the job training. Courses and training was engineer oriented. Over time progressed through different operator job classifications ending up as a Shift Unit Supervisor in 1981. During this period had experience in coal and gas fired power plants. This training and experience contribute greatly to knowledge of the transmission, distribution, and generation systems of the power industry. Union Experience and Training I became a union steward in 1974. From this time until 1987 I was a shop floor representative. Training consisted of many courses on Labour relations, public speaking, health and safety, etc. Experienced all areas of union activities – grievance, arbitration, collective bargaining, etc. During this period progressed from shop steward to the executive level of the Union. In 1987 I was selected to a professional staff position with the union. From 1987 to the present time I have had numerous training courses and have been extensively involved with national and international labour bodies. During this period I have learned the nuclear industry and I have visited many nuclear power plants worldwide as well as uranium mines, nuclear research centers, nuclear fuel processing facilities, etc. In 1993 I was a founding member of the Canadian Nuclear Workers Council (CNWC) and was elected as President at the founding convention, a position that I still hold today. In 1997 I took over the duties as CNWC coordinator. As CNWC President I am involved with presentations to the Canadian Nuclear Regulator, presentations at public hearings, nuclear power presentations to labour and public forums etc, assist the nuclear industry with nuclear power public relations issues, etc. I was a founding member of WONUC and held the position of Vice President/Canada until my union disaffiliated in 2001. In 2004 I formed the International Nuclear Workers Unions Network (INWUN) and was elected as President at the founding meeting. In 1997 INWUN came under the umbrella of the International Chemical, Energy, & Mines Union (ICEM). I hold the position of Chairperson INWUN. In this capacity I liaise with IAEA, ILO, NEA, ICRP, WANO, etc on behalf of INWUN. Boards Radiation Safety Institute of Canada – Board of Governors – 1989 to present. Operating Engineers Board of Review (Ontario Government Ministry) – 1988 – 1993. Canadian Nuclear Association – Executive Board – (Alternate member) – 1991 – current. Electrical & Utilities Safety Association – Executive Board – 2003 – 2010.
Advisory Council Members
Leo W Gerard, LLD, International President, United Steelworkers
Ken Neumann, Canadian National Director, United Steelworkers
---
The Radiation Safety Institute Staff
National Office Team / Toronto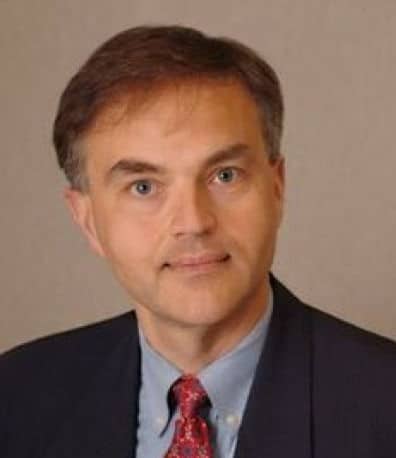 Steve Horvath, President and CEO

Mr. Horvath took charge of the Radiation Safety Institute of Canada in the capacity of its President and CEO on December 2015. Steve Horvath is an accomplished leader with a track record of success in creating value for stakeholders and promoting integration of prevention and workplace health into the culture of an organization. His extensive public and private sector experience will contribute greatly to our continued success preventing cancer,
occupational illness and injury from unacceptable exposure to radiation. For the past five years, Steve has been the President and CEO of the Canadian Centre for Occupational Health and Safety, a national organization that is dedicated to promoting the total health and well-being of working Canadians. In addition to his leadership at the CCOHS. He has held senior executive positions with companies in the technology, manufacturing and service sectors including responsibilities as President and CEO of multi-national companies.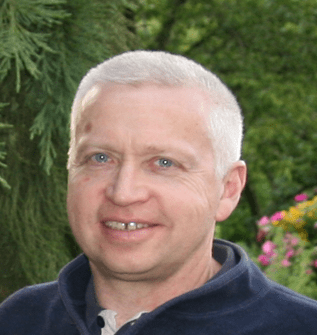 Dr. Curtis Caldwell, Chief Scientist

Dr. Caldwell has over 25 years of experience as a Medical Physicist and Radiation Safety Consultant. Before joining the Institute, he held positions as a hospital-based Radiation Physicist and Corporate RSO, as well as being a Class II RSO for a commercial cyclotron facility.
Through a small consulting firm, he has previously provided radiation safety services to numerous Nuclear Medicine and X-ray facilities across Canada, as well as to industrial users of large x-ray and/or radioactive sources. He has held academic appointments in the Departments of Medical Biophysics and Medical Imaging, University of Toronto, as well as the Department of Physics, Ryerson University. Dr. Caldwell has been active in academic research, having more than 100 peer-reviewed publications. As Chief Scientist, Dr. Caldwell is responsible for providing direction to the Institute's scientific staff, including Radiation Protection Services, National Laboratory Operations, and National Education Programs.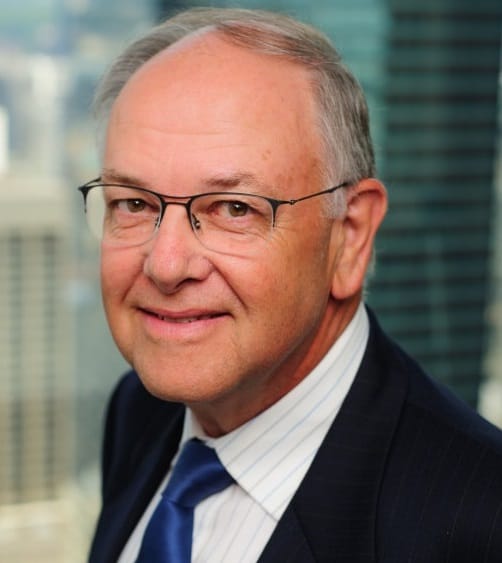 Bruce Sylvester, CFO

Mr. Sylvester is an accomplished accountant and finance executive with over 45 years of senior management experience, including engagements as CFO for both not-for-profit and for-profit organizations. In addition to leading the financial operations of the Radiation Safety Institute of Canada, Mr, Sylvester is spearheading the organization's administrative and operational transformation.
Mr. Sylvester joined the Radiation Safety Institute of Canada in July 2008.

Tara Hargreaves Staff Scientist and Manager of Training (B.Sc., Physics and Mathematics, Guelph; M.Sc., Astronomy, McMaster) 
Ms. Hargreaves is Staff Scientist and Manager of Training. In addition to her teaching and course development activities, she has conducted EMF (electromagnetic field) surveys for clients ranging from small businesses to nuclear power plants. Ms. Hargreaves is a member of the Canadian Radiation Protection Association and the Health Physics Society, and has completed training in Quality Control Testing at the Michener Institute.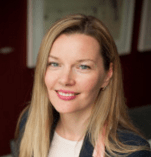 Natalia Mozayani, Executive Director

Together with  the members of the Executive Team,  Ms. Mozayani  is responsible for the Institute's overall strategic direction. In addition, she manages RSIC marketing and communications' portfolio, and leads business development initiatives. Ms Mozayani brings years of experience in implementation of international development projects and strong business management skills.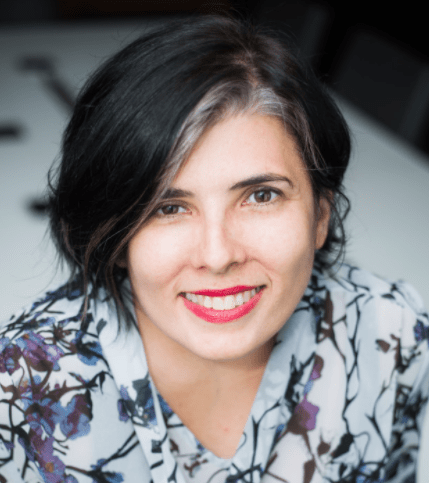 Maria Costa, Coordinator, Administrative Services

Ms. Costa maintains the Radiation Safety Institute of Canada's databases and takes care of administrative duties at the National Education Centre.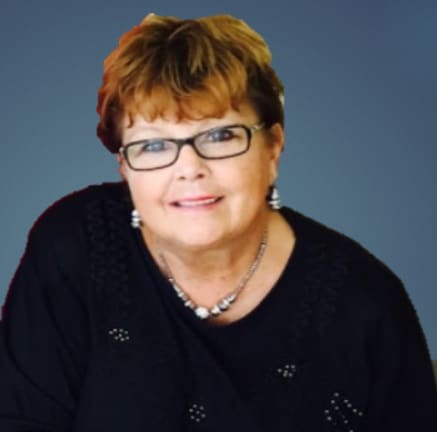 Angela (Angie) Dell Special Assistant of President/ CEO           
Angie is responsible for coordinating and managing President/ CEO's schedule. Also works with the Executive Director, and the CFO with Accounting Responsibilities. Ms. Dell  joined the Radiation Safety Institute of Canada in 2012.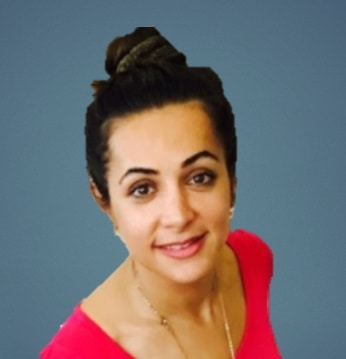 Anahita Aleli, Marketing Assistant
Ana Joined Radiation Safety Institute of Canada in March 2012. She is responsible to assist the Executive Director in running marketing and communications' portfolio. She is also responsible for developing marketing contents and managing RSIC Website and Social Media.
Earl Rudolfo, Accountant
Mr. Rudolfo is the accountant for the Radiation Safety Institute of Canada.
---
Fergal Nolan National Laboratories Team / Saskatoon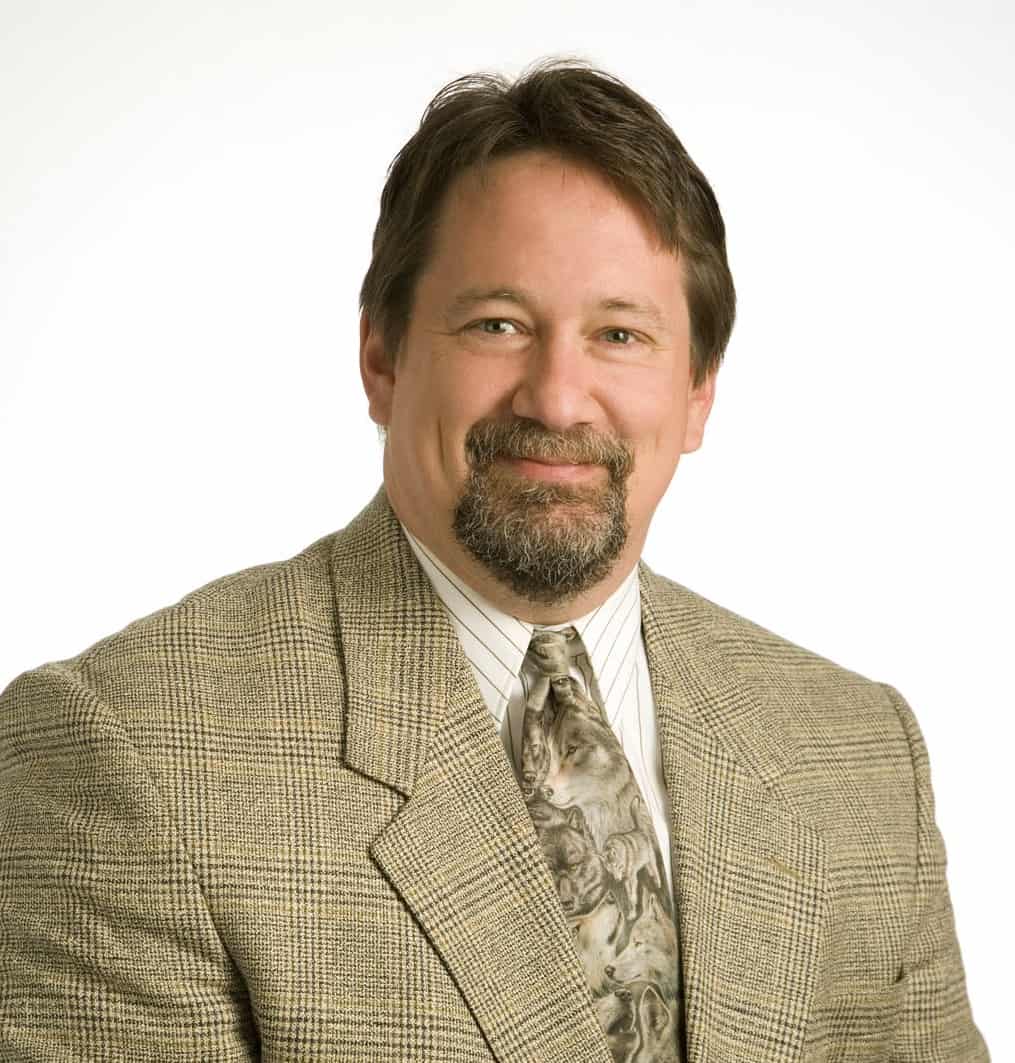 Brian Bjorndal, Manager of the National Laboratories
Mr. Bjorndal brings over 20 years experience in radiation safety and occupational health and safety in industry, academia and research. Before joining the Institute, he held  positions as Director, Workplace Safety and Environmental Protection with the University of Saskatchewan, and Manager Safety and Radiation with AREVA Resources. 
Mr. Bjorndal managed the Institute's National Laboratories during its formative years and was instrumental in the development and licensing of the Institute's Personal Alpha Dosimetry service with the Canadian Nuclear Safety Commission. As Manager and Scientist for the National Laboratories, Mr. Bjorndal provides leadership and oversight of the National Laboratories staff and operations.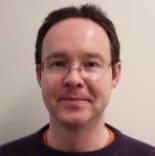 Octavian Mavrichi, Radiation Scientist

Mr. Mavrichi is responsible for data analysis, quality assurance and related research for all services offered by the laboratory. He also participates in delivering our training courses in Saskatoon.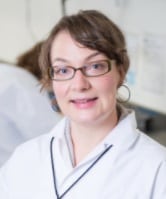 Jolene Miner, Coordinator of Radon Testing & Administrative Services
Jolene is the Coordinator of Radon Testing & Administrative Services at the Institute's National Laboratories.  In addition to being the friendly voice who answers questions about radon and radon testing when you call our toll-free number, she is certified as a Radon Measurement Professional by C-NRPP and coordinates the Institute's Home Radon Testing Program which is performed in our C-NRPP certified Radon Analytical Laboratory.
Kaley Lowe , Laboratory Technologist
Ms. Lowe is responsible for all laboratory processing and work procedures related to the PAD Dosimetry service as well as instrument calibrations and maintenance/repairs at the National Laboratories.
Brandi Klassen, Laboratory Assistant
Ms. Klassen assists in a variety of laboratory services including our PAD Dosimetry service, and radon monitoring service.
Pam Lynn, Laboratory Assistant
Ms. Lynn performs a variety of lab related activities at our National Laboratory in Saskatoon. She is involved in the PAD Dosimetry Service and the Postal Quality Assurance program.
Seung Bang, Laboratory Assistant
Mr. Bang performs a variety of lab related activities in our National Laboratory in Saskatoon, SK.
Barb Lemon, Office Administrator
Barb is responsible for invoicing and Accounts Receivable duties at the National Laboratory.