A two day training is designed for RSO-1 graduates to reinforce and revive the information learned in the RSO-1 course. If it has been a while since you took your last RSO course, you owe it to your fellow employees to benefit from this highly acclaimed refresher program.
Subject Covered:
Overview of Radiation and radioactivity
Radiation quantities and units
Workplace radiation safety program: organization and administration
Employee training
Licensing of nuclear substances and radiation devices
Nuclear gauges and their applications
Operating procedures
Emergency management
Workplace inspections and audits
Transport of radioactive materials
Key sections of Regulations under the Nuclear Safety and Control Act
Discussion workshop: Evaluating a Radiation Protection Program
This Course Is Suggested For Active Radiation Safety Officers Every 3 Years!
Date and Time: October 18-19, 2018 – 9:00 am to 4:30 pm
Location: Sutton Place Hotel 845 Burrard Street, Vancouver, BC, V6Z 2K6
For More Information Contact Tara Hargreaves, Staff Scientist and Manager of Training Tel: (416) 650 9090 ext. 23 | Fax (416) 650 9920 | Email: thargreaves@radiationsafety.ca
Your Instructors: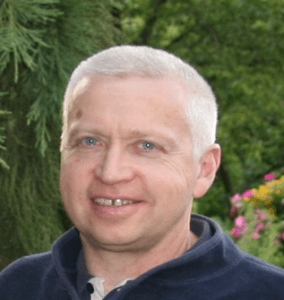 Dr. Curtis Caldwell, Chief Scientist,
Curtis has over 25 years of experience as a Medical Physicist and Radiation Safety Consultant. Before joining the Institute, he held positions as a hospital-based Radiation Physicist and Corporate RSO, as well as being a Class II RSO for a commercial cyclotron facility. Through a small consulting firm, he has previously provided radiation safety services to numerous Nuclear Medicine and X-ray facilities across Canada, as well as to industrial users of large x-ray and/or radioactive sources. He has held academic appointments in the Departments of Medical Biophysics and Medical Imaging, University of Toronto, as well as the Department of Physics, Ryerson University. Dr. Caldwell has been active in academic research, having more than 100 peer-reviewed publications. As Chief Scientist, Dr. Caldwell is responsible for providing direction to the Institute's scientific staff, including Radiation Protection Services, National Laboratory Operations, and National Education Programs.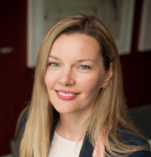 Natalia Mozayani, Executive Director

Together with the members of the Executive Team, Ms. Mozayani is responsible for the Institute's overall strategic direction. In addition, she manages RSIC marketing and communications' portfolio, and leads business development initiatives. Ms Mozayani brings years of experience in implementation of international development projects and strong business management skills.