Engage Proven Techniques to Conduct Causal Analysis for High Consequence/ High Significance Events
COURSE DESCRIPTION | Unexpected events in a nuclear project frequently have significant consequences – delays, dose, rework, disruptions, discharges, dollars . . . and much worse.
In this comprehensive five-day course, participants will learn and engage proven techniques for conducting focused and effective causal analysis reports for nuclear power industry events, conditions or trends that have high consequences and/ or high significance outcomes.
The student will learn about and engage the essential investigation skills necessary to enable that the direct and underlying event and organizational factors have been sufficiently and effectively investigated; and that specific, measurable, attainable, relevant, and timely corrective actions have been developed, with the intent of significantly reducing the probability of recurrence of the same or similar event.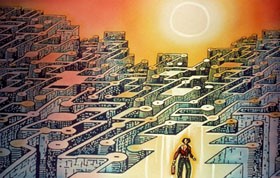 WHO SHOULD ATTEND | This course is intended for Causal Analysts, Project Managers in nuclear supplier organizations, Operations, Maintenance and Radiation Protection Management, Safety Officers, Labour Management, General Managers, Project Oversight Assessors, Contractors who rely on the licensee to do their root causes; and notably nuclear organizations and supplier groups who are experiencing frequent consequential events and/ or close calls while supporting a nuclear facility's major project.
COURSE CURRICULUM | Participants will engage in:
Planning, organizing, and controlling a root cause assessment
Selecting appropriate systematic methodologies
Determining the depth of the root cause evaluation needed
Determining the role of prior occurrences and related factors
Developing extent of condition and extent of cause analyses
Assessing safety culture
Drawing and demonstrating linkage among the factors
Developing SMART corrective actions
Learning to prioritize corrective actions with consideration of risk significance and regulatory compliance
The Phoenix method | The Phoenix Method is a business-oriented, consequence-focused, significance-driven investigation process successfully applied for over 25 years in organizations and industries with a strong desire to avoid repeating mistakes and to prevent serious accidents or events from recurring. The Phoenix Method may be utilized to evaluate any event for which the adverse consequences can be defined …..
"If the pain is describable, the Phoenix Method is applicable."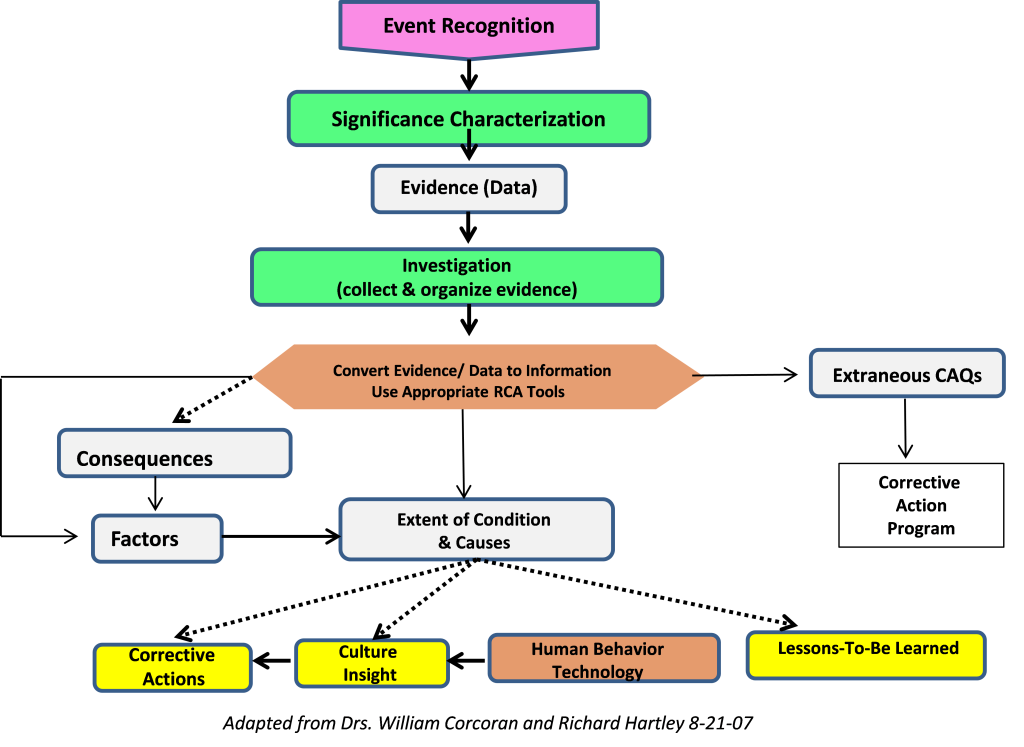 REGISTRATION |
2017 Root Cause Analysis Execution Course (5 day):
– For regular course schedule and information go to www.radiationsafety.ca
Location:
RSIC National Office, 165 Avenue Road, Suite 300, Toronto, ON M5R 3S4
– Course is available as an on-site option, call us today for a quote
Four Convenient Ways To Register |
Web | www.radiationsafety.ca
E-mail | info@radiationsafety.ca
Phone | 416-650-9090 ext. 2
Fax | 416-650-9920
Download 2017 Root Cause Analysis Investigation Brochure Here:
[gview file="http://radiationsafety.ca/wp-content/uploads/2017/02/2017-Root-Cause-Analysis-Investigation-5-Day-Course.pdf"]