Image: Canadian Light Source Website
There is still a number of seats available.
This is the 3th time that we are offering our highly acclaimed Radiation Safety Officer Refresher Course Certificate at an exciting location – the Canadian Light Source in Saskatoon. The course is designed to satisfy the Canadian Nuclear Safety Commission (CNSC) training requirements for new Radiation Safety Officers as well as active RSOs.
Unique Benefits for the students:
► Supreme quality of instruction
► Two certificates in one course (RSO and TDG)
► Opportunity to engage in hands-on experiments
► Networking with peers
Instructor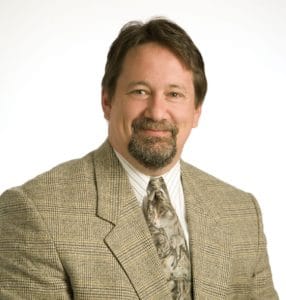 Mr. Bjorndal brings over 20 years experience in radiation safety and occupational health and safety in industry, academia and research. Before joining the Institute, he held positions as Director, Workplace Safety and Environmental Protection with the University of Saskatchewan, and Manager Safety and Radiation with AREVA Resources. Mr. Bjorndal managed the Institute's National Laboratories during its formative years and was instrumental in the development and licensing of the Institute's Personal Alpha Dosimetry service with the Canadian Nuclear Safety Commission. As Manager and Scientist for the National Laboratories, Mr. Bjorndal provides leadership and oversight of the National Laboratories staff and operations.
---
How You Learn
You Learn in a friendly classroom setting. Each day has several learning sessions. Appropriate refreshment breaks are included. Your learning is enhanced by lively discussions and video presentations.
When you complete the course requirements and pass the final exam, you will receive the Radiation Safety Institute of Canada's Radiation Safety Officer Certificate. You will also be eligible to write the Canadian Radiation Protection Association's professional registration exam.
Take advantage of a free guided tour of the Canadian Light Source and see how a radiation safety program is implemented at a Class -1B nuclear facility.
Courses Location: Canadian Light Source
44 Innovation Boulevard
Saskatoon, SK, Canada S7N 2V3
---
More Information About the Course
Radiation Safety Officer Refresher (RSO-2)| September 11-12, 2018
Our two-day Radiation Safety Officer Refresher (RSO-2) training is designed for RSO-1 graduates to reinforce and revive the information learned in the RSO-1 course. This two-day course builds on your existing knowledge of radiation safety. Active exchange with our educators in advance of the course ensures course content tailored to your specific needs. It is designed to reinforce your understanding of regulations and the best practices. It is the regulator's expectations that active RSOs will update their training regularly.
Cost: $895+ applicable taxes
---
We would like to thank the Canadian Light Source for hosting us in 2018!
For more information send us an email to
info@radiationsafety.ca
or give us a call at 1 (800) 263 5803 or (416) 650 9090.