A comprehensive course for Nuclear Regulatory Agencies and Nuclear Organization Oversight Groups
COURSE DESCRIPTION | An extensive three-day training in evaluation of adequacy and potential effectiveness of root cause reports. Designed to train participants in evaluating the root cause analysis for their review. Participants will learn to apply critical evaluation skills needed to determine the quality of investigation and effectiveness of the proposed corrective actions.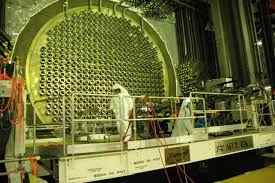 WHO SHOULD ATTEND | Regulatory Agencies (e.g., US Nuclear Regulatory Commission, Canada Nuclear Safety Commission, Japan Nuclear Regulation Authority), Corrective Action Review Boards (CARB), Management Review Groups (MRG), Utility Owners, Utility Owners' Representatives, Oversight Review Groups, Offsite Review Groups, Public Utility Boards, Risk Managers, Due Diligence Assessors, Executives, and Line Managers who have responsibility for operational safety and quality in the nuclear power industry. This course will provide insight and benefit for those individuals implementing, managing, and/ or overseeing problem identification, human performance, and corrective action programs.
COURSE CURRICULUM | The participants will learn to determine the degree to which:
The problem was evaluated using an appropriate systematic methodology to identify the root and contributing causes;
The depth of the root cause evaluation was commensurate with the significance of the problem;
The root cause evaluation addressed extent of condition and extent of cause;
The corrective actions have been appropriately prioritized with consideration of risk significance and regulatory compliance;
The quantitative or qualitative measures of success have been developed for determining the effectiveness of the corrective actions to prevent recurrence
The Phoenix method | The Phoenix Method is a business-oriented, consequence-focused, significance-driven investigation process successfully applied for over 25 years in organizations and industries with a strong desire to avoid repeating mistakes and to prevent serious accidents or events from recurring. The Phoenix Method may be utilized to evaluate any event for which the adverse consequences can be defined …..
"if the pain is describable, the Phoenix Method is applicable."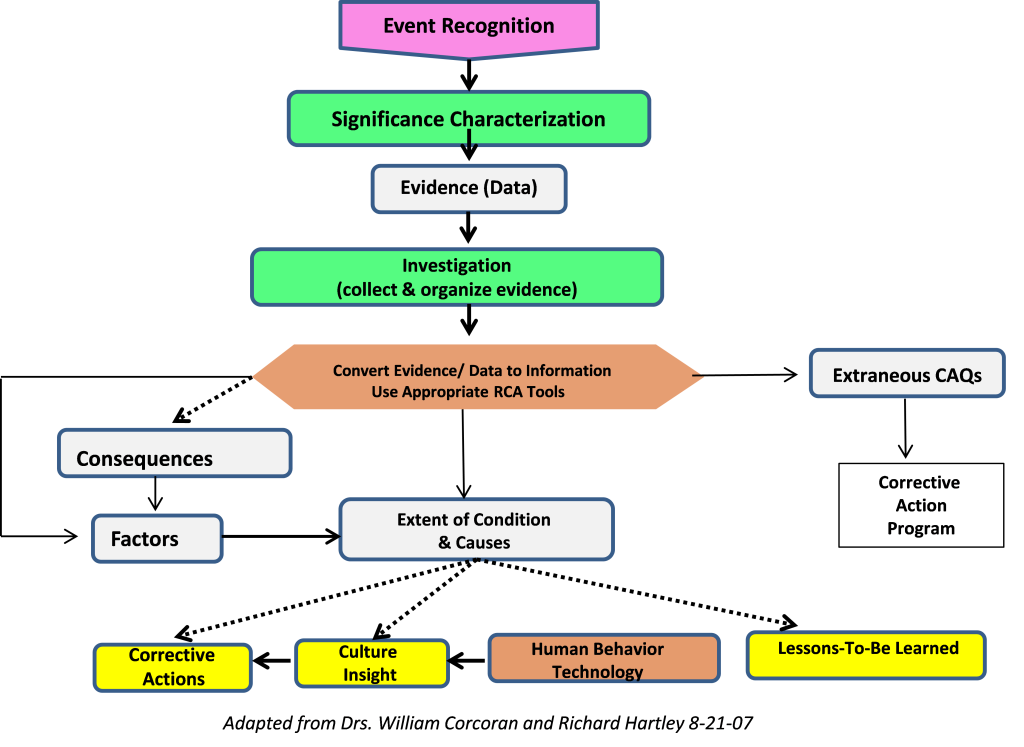 REGISTRATION |
2017 Root Cause Analysis Execution Course (3 day):
– For regular course schedule and information go to www.radiationsafety.ca
Location:
RSIC National Office, 165 Avenue Road, Suite 300, Toronto, ON M5R 3S4
– Course is available as an on-site option, call us today for a quote
Four Convenient Ways To Register |
Web | www.radiationsafety.ca
E-mail | info@radiationsafety.ca
Phone | 416-650-9090 ext. 2
Fax | 416-650-9920
Download 2017 Evaluating Event Investigation Root Cause Reports Brochure Here:
[gview file="http://radiationsafety.ca/wp-content/uploads/2017/02/Evaluating-Event-Investigation-Root-Cause-Reports-3-Day-Course.pdf"]